Our Commitment To Our Guests
We are committed to keeping pricing fair and providing the food our guests love to eat without cutting corners or creating flavorless options to save money on ingredients. We ask that, in return, our guests help us control costs and respect those who must do without by not wasting food.
We hope you will eat as much as you like but ask that you only take what you will eat.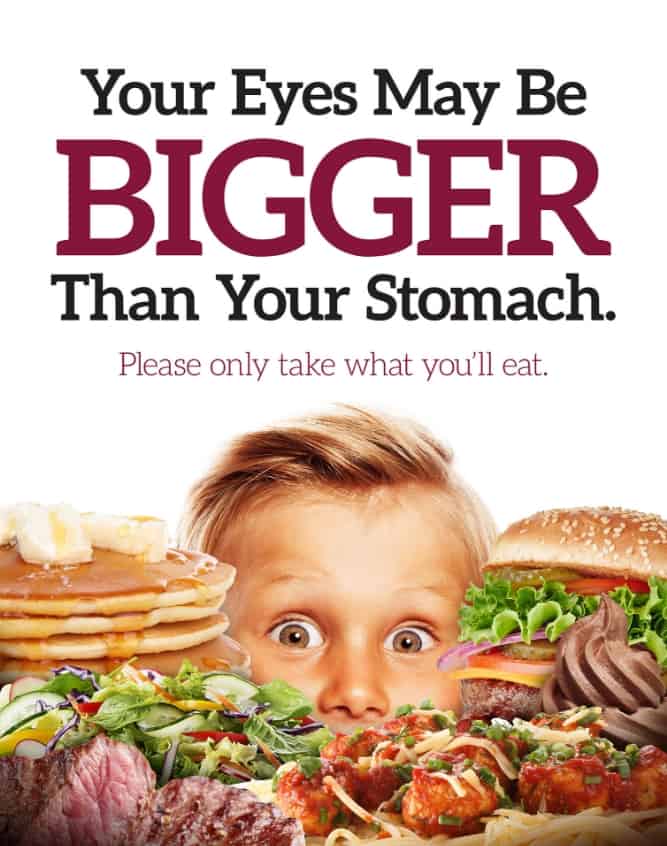 Help Keep Prices Low
At Shady Maple, we strive to create zero food waste. We take pride in the fact that the only food that goes to landfills here is the food left on our guests tables. Because that is an area beyond our control, we ask our guests to please support our zero food waste goals.
We understand that often, our eyes are bigger than our stomachs! So, we ask our guests to refrain from taking bread for their whole table or overserving large portions that may not get eaten due to the variety of delicious dishes. Guests can make as many trips as they like, and eat themselves full. We set a great table and believe in making food fun for the whole family.
To help Shady Maple meet its goals of zero food waste, we ensure that our staff is well-trained to minimize food waste when ordering and preparing food. We simply ask support from our guests to take only what they will eat to help keep our prices low.
At our restaurant, with one fixed low price, you can enjoy all items on the buffet and are free from tipping. Thank you for your support in making that possible.
Don't Risk It For A Biscuit
Taking food with you from the smorgasbord is not permitted and is considered shoplifting. Please, don't take food. It's not worth the risk.