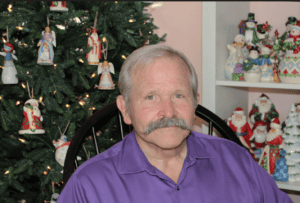 With all the quality items in the Shady Maple Gift Shop, there are few products that garner the attention through creativity and ingenuity the same way as Jim Shore's collectibles. So, we are happy to announce that he will be returning to the gift shop for a Jim Shore signing event on August 12th, 2023, from 12 p.m. – 2 p.m. You can have your piece signed in-person, or if you cannot make it out to the event, select pieces will be signed ahead of time and made available for pre-order.
All Jim Shore pieces must be purchased at the Shady Maple Gift Shop within one month of the signing and presented with receipt in order to be signed. Figurines must be a $35 dollar value or more. Miniatures and ornaments will not be accepted for pre-signing or at the signing event. Pre-signed pieces will not be personalized.
More details on this Jim Shore signing event will be released soon!
Reserve your autographed pieces here: Reservation Form
Jim Shore's Biography 
The enormous popularity of Jim Shore results from a lifetime of dedication, inspiration and hard work. Jim grew up in rural South Carolina, the son of artistic parents who instilled a love of American folk art. His grandmother was a master quilter who taught him the patience and skill to bring intricate designs to life. His artistry grew from these roots, a rich new design style blending Jim's signature color palette with traditional imagery drawn from quilting and a variety of folk-art forms.
Jim worked decades developing his craft, manufacturing his own designs, and traveling the country selling his work. In 2001, he partnered with Enesco to create Heartwood Creek, the immediately successful brand that has brought Jim world-wide fame. And his artistic vision continues to grow! Jim's unmistakable style applies to an endless variety of themes and formats, with exciting design partnerships with Disney, Peanuts, Rudolph, Grinch, Peter Rabbit, and recently Animal Planet, Willy Wonka & the Chocolate Factory.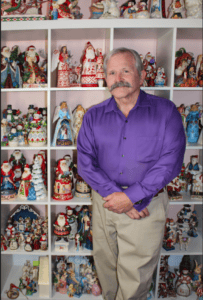 Internationally renowned artist Jim Shore has received multiple awards from prestigious trade organizations including:
ICON HONORS Life Accomplishment Award 2012
NALED Christmas Décor of the Year 2004 and 2005
NALED Christmas Collectible of the Year 2003 and 2005
NALED Artist of the Year 2003, 2004 and 2005
NALED Rising Star 2002