Order Your Groceries Online
At Shady Maple, we make grocery shopping truly convenient. Get the high-quality meats, produce, and products you have learned to love delivered right to your car!
NEIGHBORLY SERVICE,
QUALITY PRODUCTS
Here at Shady Maple, we understand your busy life and your desire to support a local, family-owned market.
Shady Maple is committed to providing excellent customer service, a fresh selection of food and produce, and unbeatable prices. And we encourage you to take advantage of our Curbside Pickup while staying safe in the comfort of your own car.
Shop our wide selection of items in the Farm Market, including dairy products, meat, fresh produce, bread, formula, baby care, personal care products, pet care, and beyond.
HOW IT WORKS
Our personal shoppers are on a mission to fulfill your order to the best of our abilities. They will substitute out-of-stock items with the next closest item unless you request no substitutes.
Step One
Place your order using one of the following:
Step Two
Select a pickup time when you place your order.
Arrive at the pickup location on the Rte. 23 side of the Farm Market. Look for the designated parking spaces.
Step Three
Your groceries will be brought out to your vehicle. That's it, it's that easy!
Please note: Pricing that appears in our weekly ad is only honored for pickups during the dates of the ad. Item pricing is determined by your pickup date, not the date you place your order.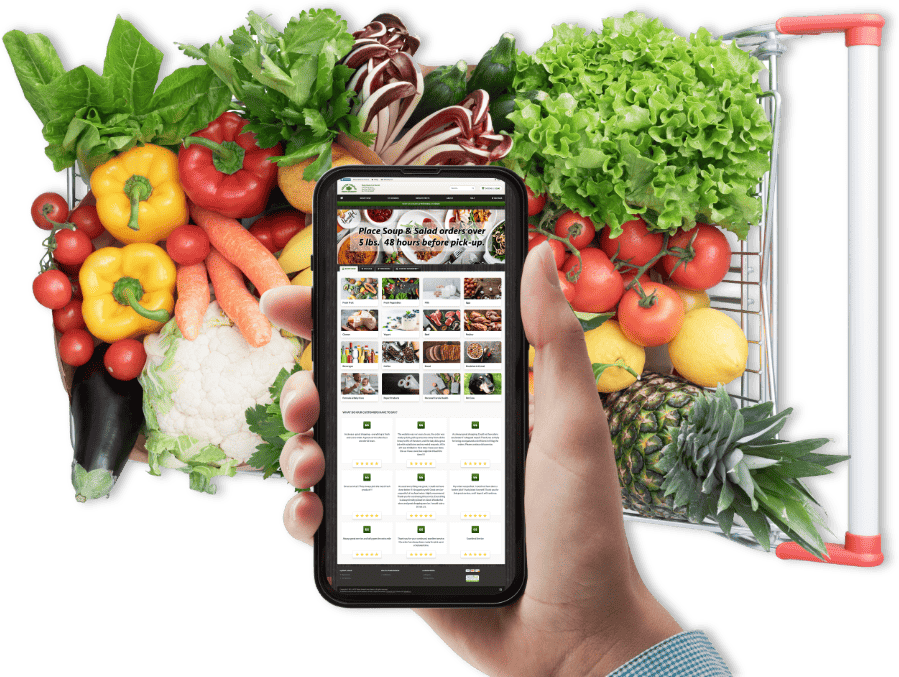 INSTACART HOME DELIVERY
Shop From The Palm Of Your Hand
Learn more about how to get groceries delivered right to your door, with the same great selection, and quality you have come to expect from Shady Maple. Shop from the comfort of home, or wherever you are.